Tel: 01302 851500 – 7 days a week 17:30-23:00 – Last Diners in by 22:00.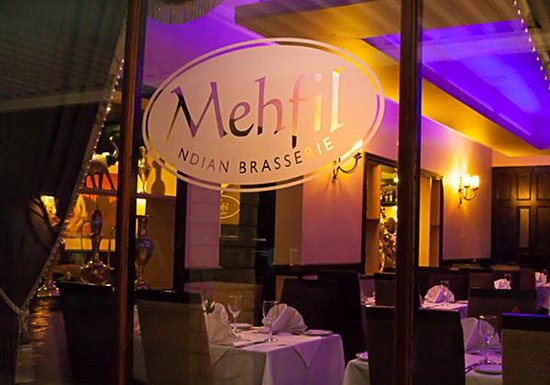 Mehfil was established in Doncaster in 1995 with the restaurant situated in Sprotbrough Village.
Our main goal is to offer high quality traditional Indian cuisine, and we respect the individuality of each of our customers, always seeking to offer personalised services, so that their experience becomes unique and unforgettable.
When it comes to specialist cuisine, Mehfil is in a league of its own, catering to a broad range of tastes with its extensive in-house and takeaway menus. These include rare, authentic Indian dishes, freshly prepared and catered to individual preference. Our award winning Chefs use only the finest ingredients to create traditional and speciality dishes that truly recreate the essence of genuine Indian cuisine.
Location
4-6 Main St, Sprotbrough, Doncaster DN5 7RF